Meditation
Purification | Visualization & Self Awakening
Meditation is the simplest & most pure form of self awakening. It is the medium through which we connect to a deeper us and understand our own mind much better. It is through this spiritual process that we eventually learn how to transform our mind from negative to positive, from disturbed to peaceful, from unhappy to happy.
Meditation has great powers to promote relaxation, build internal energy and develop compassion, love, patience, generosity, caring, peacefulness and forgiveness. It not only helps you to connect with yourself but also helps in strengthening the bond with others.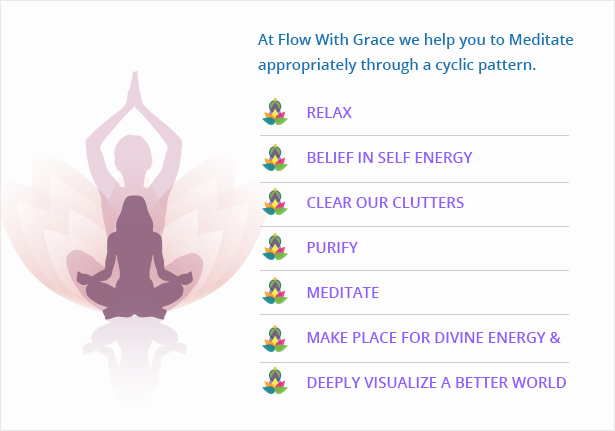 Choose a better life, a better world, Meditate for Purification.
Get started today Or Call now at +(91) 9322 274 630
Other
Courses
Experience A better Life & Better Living